Votre Parking - Undercover
All our car parks have anti-covid measures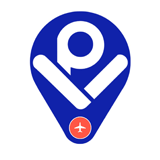 Secure parking (guards, barriers and cameras 24/7), and accessible (7d / 7 from 4:30 to 22:30 on reservation). A shuttle service (free) is available during opening hours.
ON ARRIVAL :
1. Introduce yourself on the day of departure to the address provided in the confirmation email (at your car park) 10 minutes before the time you indicated when booking.
2. Call the phone number provided in the confirmation email for an agent to support you.
3. Park your vehicle on the location he will tell you.
4. Present him your confirmation email, and give him your keys.
5. From the car park, a free shuttle will drop you off in 5 minutes at the airport.
ON RETURN:
1. After collecting your luggage, you can call the phone number provided in the confirmation email.
2. The shuttle will pick you up at the place where it dropped you off. You must present the confirmation email.
3. In case of delay, please contact the car park.
Reminder: Be on the car park at least 2:00 before the check-in. Any entrance / exit of the car park is unique.
Important: Vans, vans, motorcycles and scooters are not accepted in the car park. In case of default the partner will be able to apply a surcharge to these customers or to refuse them.
Directions
You will receive a booking voucher containing the car park's address and telephone number, along with any relevant instructions and directions, upon confirming your reservation.
To view the location of the car park, please see the map on the website.
Features
CCTV

Barrier Entry

Undercover

Wifi

Shuttle bus

Disabled Parking

Toilet

Individual Transfers

Child Seats

Uniformed Drivers

Heated Vehicle

Anti-Covid Measures
Customer Reviews
Philippe
Sunday, February 23, 2020

Super accueil que se soit par téléphone que par le contact sur place, très bon service net et rapide je recommande !!!
abdellah
Wednesday, January 8, 2020

C'est trés bien je suis satisfais
Viktor
Tuesday, January 7, 2020

Beim Ankommen wollte man mir zusätzlich 9 Euro wegen Feiertag berechnen. Diese habe ich nicht bezahlt ohne Rechnung. Würde ich um die Mehrkosten wissen, hätte ich vielleicht einen anderen Anbieter gewählt. Beim Transfer vom Flughafen zum Parkplatz haben wir über eine Stunde auf den Shuttle-Bus gewartet. Diese Erfahrung war sehr negativ.
François
Saturday, January 4, 2020

Gregory
Saturday, January 4, 2020

Christine
Thursday, January 2, 2020

Bon service et proche de l'aéroport. Merci à notre chauffeur (18.12 et 01.01) pour son dynamisme et sa bonne humeur ! Les 3 Jeep
EROL
Saturday, November 2, 2019

ARNAQUE AU RETOUR ... On se fait voler au retour si vous avez 5 min de retard =15 euros si c'est férié = 9 euros Marqué nulle part sur le site où nous avions réservé ! MALHONNÊTETÉ PURE ET DURE
David
Sunday, October 27, 2019

Dommage qu'on nous ait réclamé 40€ supplémentaire parce qu'on avait un trafic. Nous l'avions précisé lors de notre réservation. Je ne trouve pas ça correct de votre part. Nous avons malheureusement payé en espèces. Pour cette raison je ne vous ferai aucune publicité.
Jean Luc
Monday, September 23, 2019

Angela
Saturday, September 21, 2019

Very efficient service. You need to park and phone on arrival (ie you don't drive into car park first) but staff are very quick, efficient, pleasant and polite. Can definitely recommend.
hubert
Saturday, June 1, 2019

Princivil
Wednesday, May 29, 2019

Rien à dire toute est parfair .
geoffrey
Monday, May 13, 2019

Tres bon moment passé avec l'operateur, quelqu'un de tres agreable. Si nous avons a revenir a Orly nous repasserons par vos services ! Cetait un plasir.
alain
Saturday, May 4, 2019

catherine
Monday, April 29, 2019

frederic
Sunday, April 28, 2019

excellent services a l'aller comme au retour et le personnel très serviable
JEAN LUC
Saturday, April 27, 2019

Celine
Tuesday, April 23, 2019

Ruddy
Monday, April 22, 2019

Thierry
Sunday, April 21, 2019