Quickparking CDG Airport
All our car parks have anti-covid measures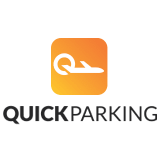 A secure and open air car park, open 24/7 with free shuttle bus.
On the day of your arrival, please drive directly to the car park. You will be greeted by a member of Quick Parking staff and driven to the terminal as soon as possible. You will be given a phone number to call Quick Parking when you return to CDG Airport, so that a member of staff may pick you up to take you back to your car.
Directions
You will receive a booking voucher containing the car park's address and telephone number, along with any relevant instructions and directions, upon confirming your reservation.
To view the location of the car park, please see the map on the website.
Features
24 Hour

CCTV

Secure

Shuttle bus

Insured Car Park

Insured Drivers

Anti-Covid Measures
Customer Reviews
Ludovic
Monday, March 16, 2020

Bonjour, Bureau injoignable , Pour l'arrivée au parking, organisation faite à l'arrache, vite fait, bien fait. aucun double de document a signer. Accueil pas rassurant. Bref très déçu, voir a éviter. Par contre retour rien a dire tout c'est bien passé. Cdlt
chocry
Thursday, March 12, 2020

tres desagreale plus jamais avec votre parquing le meme chauffeur qui nous conduit est mal honnete desagreale impolie
Pierpaolo
Tuesday, March 3, 2020

Raffaele
Tuesday, March 3, 2020

Parking Quick Park - un champ de boue. Heureusement j'avais un 4x4 sinon j'y restais.
SAMUEL
Tuesday, March 3, 2020

A 11 dans un fourgon 9 place, les enfants mis sur les genoux et sans ceinture c'est inconscient, parking inondé d'eau à cause de la pluie donc prévoyez des bottes si il à plue les jours d'avant, sur le site on devait avoir notre navette à 7h mais le service client ouvre à 8h très mauvaise organisation de leur part je ne recommande pas ce parking.
FRANCK
Sunday, March 1, 2020

mehdi
Saturday, February 29, 2020

Terrain à goudronné sa serai parfait
Pascal
Thursday, February 27, 2020

Le service est correct, il faut ramener au tarif attractif. Lorsqu'il pleut cela peux être compliqué vu le terrain. Sinon attente de 40 mn à l'aller et aucune attente au retour.
sylvie
Tuesday, February 25, 2020

honda
Saturday, February 22, 2020

Très mauvaise expérience. Certes c'est pas cher mais très stressé avant le vol car aucune organisation !!!
Julien
Wednesday, February 19, 2020

Michel
Wednesday, February 12, 2020

Je suis satisfait de ce parking
David
Saturday, February 8, 2020

Carine
Thursday, January 30, 2020

CARINE
Monday, January 27, 2020

Nous étions juste pour notre enregistrement mais sommes tombés sur des personnes très compréhensibles et de ce fait nous avons été déposé en premier. Au retour la navette nous a pris en premier, nous n'avons pas attendu longtemps, et ensuite il faut être patient car nous récupérons les autres passagers sur les différents terminaux (nous avons mis environ 1h à rejoindre notre véhicule), Le chauffeur était très serviable et arrangeant. Je recommande sans souci QuickParking
Fabienne
Monday, January 27, 2020

sylvie
Friday, January 24, 2020

Pour l horaire il faut pas etre juste beaucoup d attente j ai meme du prendre un taxi pour recuperer ma voiture la navette du retour je l attends encore tres decevant
Subin
Wednesday, January 22, 2020

laurent
Thursday, January 16, 2020

Pas du tout assez de personnel, attente de presque une demie heure à l'arrivée, quand on a un avion à prendre.... ensuite le pauvre employé doit répondre à 15telephones en conduisant dune main. Pour le retour encore pire, on nous dit d'attendre porte 16, dans le froid un bus qui ne vient pas. Résultat, après 15 heures d'avion, on prend un taxi à 40 euros. Merci les navettes
MARC
Tuesday, January 14, 2020

Rien à dire, tout s'est très bien passé, y compris les transferts, pas d'attente. Excellent service que je recommande. Marc retraité de Normandie.