P4 Holiday - On Site
All our car parks have anti-covid measures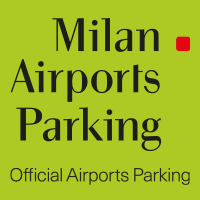 Official Milan-Malpensa Airport car park.
1,200 uncovered parking places and direct walkway to the Terminal T1. Free shuttle service to Terminal 2.
Directions
You will receive a booking voucher containing the car park's address and telephone number, along with any relevant instructions and directions, upon confirming your reservation.
To view the location of the car park, please see the map on the website.
Features
24 Hour

Open Air

Shuttle bus

CCTV

Keep your Car Keys

Secure

Anti-Covid Measures
Customer Reviews
Mario
Tuesday, November 30, 2021

Bianca
Monday, November 29, 2021

Paola
Monday, November 22, 2021

Camilla
Monday, November 22, 2021

ivano
Saturday, November 20, 2021

Arianna
Wednesday, November 17, 2021

Klaus
Sunday, November 14, 2021

sokol
Sunday, November 14, 2021

Zsigrai
Saturday, November 13, 2021

liliano
Thursday, November 11, 2021

Superrrrrr gentili e prezzi molto buoni. Grazieeeeee
Antonio
Monday, November 8, 2021

Facilitare i bagagli con i carrello a deposito in modo non trovino in giro.
Gentile Cliente grazie per il prezioso feedback, i nostri operatori, cercano di radunare e riportare i carrelli presso le apposite stazioni. Grazie per preferenza accordata Cordiali saluti Staff Parcheggi
Suzana
Sunday, November 7, 2021

Tamara
Sunday, November 7, 2021

There were no free parking spaces left when I arrived, had to "throw" the car somewere, italian style
Dear Customer We are sorry for the occurence. Accordigly to our policy we always guaratee the parking lots to whom have a reservation, but unfortunatey we cannot guaratee that other customers parks in the right way. However we will try to improve the service quality avoiding such occurance will happen again. Thanks for using our services Best regards Parking Staff
Simona
Thursday, November 4, 2021

GIUDITTA
Thursday, November 4, 2021

Alessandro
Wednesday, November 3, 2021

Il parcheggio da me prenotato era pieno e ho dovuto lasciare l'auto fuori dagli appositi spazi segnati. È inconcepibile! Grazie
Marco
Tuesday, November 2, 2021

Alessandro
Tuesday, November 2, 2021

Dawn
Monday, November 1, 2021

I booked using my phone. I used the map to determine which parking and selected it. When I looked at the list the first parking was P4 which I booked. HOWEVER, when I arrived at T1 and went to Moxy hotel I found that P5 was the parking NOT P4. Basically your interactive map to view parkings does NOT work. I would have expected P5 to be the first parking on the list while using your interactive map otherwise you would definitely not offer it as a solution to find the right parking for you. Needless to say it was a disastor, however, fortunately the guy on the phone which I called for help within 12 hours of leaving did all he could to assist in transferring my P4 booking to P5 exit. I was also very unhappy to see that you had completely overcharged me. The cost of parking for 12 hours was only 26 Euro while you charged me 39.99 Euros. I should not have bothered at all with your app as it didn't work and it was noticeably more expensive.
Joel luis
Monday, November 1, 2021