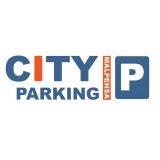 If you are looking for a parking lot with a capital P, which is safe, quality, maximum reliability and allows you to leave the Milan Malpensa airport without worries, Malpensa Avio Parking is the right choice for you.
The structure is easy to reach, located near the various airport terminals which can be reached with the free 24-hour shuttle services.
After parking the vehicle Avio Parking will take you to the airport with the Free Shuttle Service in comfort and upon returning from your trip, with a simple phone call, they will come to get you back at the arrivals terminal, all for free!
The Avio Parking is an open and guarded structure 24 hours a day and 7 days a week (for the whole year). The personnel present in the parking lot at Malpensa work with professionalism and experience.
Start without worries, choosing Avio Parking in complete safety!
The parking area is entirely protected with closed circuit television systems, are manned and guarded 24 hours a day.
In addition, all cars in custody at the parking area of ​​Malpensa's Avio Parking are covered by insurance against theft, fire or accidental damage to the vehicle during the period of rest ..
Avio Parking for high season periods needs to inform all its customers that cars will NOT be moved to outside areas but will remain in the central office. The only movements that will take place will therefore be to just place the cars in the assigned area according to the internal logistics (both covered and uncovered places) and to prepare the means of delivery.All cars are photographed at check-in to certify the status of the body by request of the customer, the customer also has the option to request verification of the km with the staff who will write it down on the management.
Directions
You will receive a booking voucher containing the car park's address and telephone number, along with any relevant instructions and directions, upon confirming your reservation.
To view the location of the car park, please see the map on the website.
Features
24 Hour

Insured Car Park

CCTV

Free Transfers

Shuttle bus
Customer Reviews
Irene
Sunday, March 15, 2020

Anna
Friday, March 13, 2020

Paolo
Wednesday, March 4, 2020

sandro
Wednesday, March 4, 2020

Sandro
Sunday, March 1, 2020

Markus
Saturday, February 29, 2020

pierpaolo
Thursday, February 27, 2020

tutto perfetto. grazie e arrivederci al prossimo viaggio
Gianfranco
Wednesday, February 26, 2020

Tutto facile e persone disponibili. Grazie
Diego Luigi
Wednesday, February 26, 2020

Staff cordiale e disponibile, La navetta è arrivata al terminal in circa 3 minuti (al telefono mi era stato detto che sarebbe arrivata in 10 minuti). Consigliato, anche se non coperto.
Fausto
Tuesday, February 25, 2020

Chiara
Tuesday, February 25, 2020

silvia
Tuesday, February 25, 2020

Valentino
Sunday, February 23, 2020

HUYNH SINH
Friday, February 21, 2020

SOLO 1 NAVETTA TEMPI INFINITI AUTO GRAFFIATA
raffaella
Wednesday, February 19, 2020

Gianpaolo Raffaele
Tuesday, February 18, 2020

Bekim
Tuesday, February 18, 2020

no coment. per questo parcheggio mai piu mai piu mi hanno lasciato in aeroporto e h dovuto venire con taxi a prendere la mia macchina
Davide Ruggero
Tuesday, February 18, 2020

Qualche difficoltà all'ingresso, per già del guasto a una navetta, ma per il resto tutto perfetto. Gli imprevisti possono capitare.
ENZO
Monday, February 17, 2020

anna
Sunday, February 16, 2020

La prenotazione ed il pagamento dal web sono stati semplici, ma al rientro ho dovuto aspettare di notte da sola per più di 20 minuti la navetta e, cosa assurda, la stessa ha trasportato molte più persone del dovuto (rispetto ai posti disponibili), infatti c'erano adulti oltre che bambini sopra altri passeggeri.