Airport Secure Parking Meet&Greet Manchester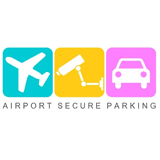 Airport Secure Parking Meet & Greet Manchester provides the ultimate yet affordable parking service at Manchester Airport.
Once ringing 20 minutes before your arrival, there will be a driver waiting at the terminal entrance to assist you with your luggage and take your vehicle to a secure car parking facility for the duration of your trip.
Your vehicle will then be returned to the same spot when you arrive back ensuring there is no need for any additional transfers.
With ParkVia you can book your Manchester Airport parking needs with Airport Secure Parking Meet & Greet Manchester securely and quickly at excellent prices. Simply enter your drop-off and pick-up details into the form to get a no-obligation quote.
Benefits of choosing Airport Secure Parking Meet & Greet Manchester include 24-hour CCTV secured car park facilities, saving up to half an hour on arrival and return and professional and insured chauffeurs.
Airport Secure Parking Meet & Greet Manchester also has the Park Mark award - by choosing a Park Mark Safer parking facility you enjoy the benefit of a car park that has been inspected by a trained police officer, uses modern security systems and is regularly visited and re-assessed.
Compare & Save Now
Enter your travel dates in the search box above to compare price, availability, reviews and distance for this car park and others nearby before you book. ParkVia will find you the best deal for Manchester Airport Parking. Booking in advance can save you up to 60% compared to paying on the day.
Directions
You will receive a booking voucher containing the car park's address and telephone number, along with any relevant instructions and directions, upon confirming your reservation.
To view the location of the car park, please see the map on the website.
Features
Insured Drivers

Meet and Greet

Park Mark Award

Secure

CCTV

24 Hour
Customer Reviews
Nigel
Tuesday, September 25, 2018

Everything went well except for when the car was returned. It was covered in mud and there was cigarette ash on the passenger seat. We don't smoke so this aspect was quite upsetting.
Louise
Monday, August 27, 2018

Fantastic service, would highly recommend. Fast, friendly and reliable
Nebojsa
Monday, August 20, 2018

I would recommend this Parking!
Bhupendra
Wednesday, November 15, 2017

Gill
Tuesday, November 7, 2017

Went well on drop off but not good on return, rang the chauffeur number after picking up cases and was told to go to car park as they could no longer access drop off point or arrivals and the car would be there after 20 minutes rang again to see if we were in the correct place and was assured driver would be with us in a couple of minutes, rang again after another 15 minutes to say driver on way but busy around the terminal. Driver eventually arrived after another 15 minutes and it was obvious he didn't know where he was going as he went the complete opposite way and had to turn round my husband ran to flag him down, the driver apologised and said he had been called in so it was obvious that he wasn't on his way when we rang, he then told us that we would need to pay to get out of the car park! Not the usual Meet and Greet service and I won't be using this company again!
Christopher
Sunday, October 29, 2017

25 minute delay on stated arrival time on drop off
Emma
Friday, October 27, 2017

Claire
Friday, October 13, 2017

Will definitely use again. Fabulous service 😆
Dawn
Wednesday, October 4, 2017

I would just like to comment on a couple of things, upon receiving my vehicle back I would have scored higher if the following had been addressed prior to receiving my car back, whilst there was no permanent damage I should receive the car back in the same condition it was left in therefore the chalk pen number should be received from back window,, floor mats in the front driver and passenger sides were muddy and mud covered the tyres and the drivers sides of the car. I don't like complaint but feel that had these points been addressed I would definitely have rated higher on all points.
Michael
Thursday, September 28, 2017

The company were 30 minutes late to pick up the car nearly causing us to miss our flight. Would not use again.
Jessica
Tuesday, September 26, 2017

Speedy Park were absolutely appalling. I am not convinced they use a secure car park at all. I would strongly recommend that you stop advertising their services as it reflects badly on your company too.
Shane
Monday, September 25, 2017

After making 37 phone calls and waiting over3hours 11.30pm to2.30 am we took taxi to some waste land near airport then another to a area where we met other people searching for their cars. A man turned up with some keys on the floor of his car . One.car was in a muddy field one arrived from down a side road and the other from rough land .The two men that help us were great but with little torches and no plan where cars were took a while to find them We finally got at 5am Not one of the other people we met got a reply to the many phone calls they made Not a experience I would wish on anyone returning from holiday in the early hours
PETER
Sunday, September 24, 2017

Do not use! Very poor. Long wait to collect (50 min) and 1 hour 30 min for car to be delivered "due to traffic on motorway" @ midnight Saturday -please! Car also covered in mud and obviously been in a field. Initially told would be 10-15 minutes for car to be returned.Fobbed off on phone. when chased-up. I drove home to NW Leeds in less time than it took them to return the car! Parkvia need to remove this provider ASAP.
Paul
Wednesday, September 20, 2017

This is the worst company I've ever felt with it took me 150 phone calls before they picked up. I will never use them again avoid at all costs. The car was almost 2 hours late in arriving
Cynthia
Tuesday, September 19, 2017

Slightly confusing when at drop of point that was directed made to move on by airport staff twice when traffic in area was v busy felt tresfull before collecting driver turned up which was 30 mins plus also waited over 40 mins on return. If using this type of drop off give yourselves plenty of time and be aware that u will prob have to keep going round the access area when told to move on, which is v stress full especially at busy times which is prop always! But that's travel these days!
Mark
Monday, September 11, 2017

Waiting 32 minutes for the driver to arrive upon returning back to the airport was too long for me to use the service again
Arthur
Monday, September 11, 2017

Excellent service. Will recommend.
Paul
Friday, September 8, 2017

Andrzej
Wednesday, August 30, 2017

The whole service is ok but getting breakfast in the car and leaving unwashed coffee and rubbish after breakfast is unacceptable
DAVID
Monday, August 14, 2017

Car was a bit dirty but apart from that a great service . Cheers