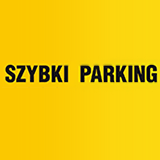 The advantages of the car park are the proximity of the terminal, availability 24 hours a day, security and the possibility of using additional services. Free Lavazza coffee and cool drinks.
The car park is fenced, has a paved concrete surface, good lighting, a gate at the entrance and a railing at the exit.
The facility is insured and monitored by an alarm system.
Free airport transfer (baby seats available)
Toilet and room for mothers with children
Disabled-friendly parking
Note: the customer will be asked to leave the car keys at the car park.
Directions
You will receive a booking voucher containing the car park's address and telephone number, along with any relevant instructions and directions, upon confirming your reservation.
To view the location of the car park, please see the map on the website.
Features
Barrier Entry

Wifi

Insured Car Park

Shuttle bus

Toilet

Waiting Room

Child Seats

Tarmaced

Alarm System

Perimeter Fence

Flat Battery Jump Start

Tyre Checking Service

Luggage Minding

Vehicle Condition Photography

Uniformed Drivers

Vehicle Condition Check

Heated Vehicle
Customer Reviews
Wojciech
Tuesday, December 24, 2019

Peter
Tuesday, December 17, 2019

Michał
Monday, December 16, 2019

Aleksandr
Sunday, December 15, 2019

Peter
Friday, December 13, 2019

Aneta
Thursday, December 12, 2019

Petr
Thursday, December 12, 2019

VIACHESLAV
Thursday, December 12, 2019

mirko
Thursday, December 12, 2019

Adrian
Wednesday, December 11, 2019

Piotr
Tuesday, December 10, 2019

Dominika
Monday, December 9, 2019

Jacek
Monday, December 9, 2019

Nie do końca rozumiem dlaczego oczekujecie Państwo pozostawienia kluczyków do samochodu.Korzystam z tego typu parkingów i spotkałem się z tym po raz pierwszy.
Kuba
Sunday, December 8, 2019

Brak klarownej informacji podczas rezerwacji o tym, ze trzeba zostawić auto z kluczykami na cały okres parkowania pojazdu. Nie byłem na to przygotowany a w samochodzie miałem dużo osobistych rzeczy, których nie mogłem zabrać ze sobą na wakacje. Następnie po powrocie pracownik parkingu poinformował mnie, ze moje auto podstawili do odbioru ale ma przebitą oponę (kompletny flak, opony zimowe zakupione 3 tyg wcześniej, w aucie czujniki poziomu ciśnienia i brak komunikatu na komputerze przed zostawieniem auta na tym parkingu, sobota godz 21, po całym dniu podróży i niesprawne auto). Pracownik który odbierał ode mnie auto 3 dni wcześniej stwierdził przy wydaniu auta, ze to raczej nie on przyjmował ten samochód, wiec nie wie czy jak zostawiałem to był sprawny. Szkoda więcej słów. Jeśli nie szukacie wrażeń tylko bezpiecznego parkingbbu, ten radzę omijać szerokim łukiem...
Anton
Sunday, December 8, 2019

Vladimír
Saturday, December 7, 2019

Kladne hodnotím rýchly dovoz a odvoz na letisko.
jan
Friday, December 6, 2019

Roman
Thursday, December 5, 2019

Hanna
Thursday, December 5, 2019

Andrzej
Thursday, December 5, 2019

Nie zrozumiale zastawianie kluczyków do samochodu. Przejezdzanie samochodem przez obsługę.