Parking P2 Katowice Airport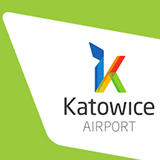 The property is fully fenced, open 24 hours a day. It operates 24/7. Free shuttle service to passenger terminals.
Parking P2 Katowice Airport is a long-term car park, which is an integral part of the Katowice Airport.
Each passenger with a long-term parking space reservation is free to travel through the main parking lot to leave travel companions at the terminal, showing printed confirmation of booking.
In the case of delayed arrival the time tolerance is applied for the customers with the reservation.
Thanks to the innovative technological solutions of the SKIDATA parking system, every entry and departure of a vehicle from Parking P2 is recorded and the data archived, guaranteeing safety.
In the event of the battery failure the car park service can provide with the equipment to start the vehicle.
Directions
You will receive a booking voucher containing the car park's address and telephone number, along with any relevant instructions and directions, upon confirming your reservation.
To view the location of the car park, please see the map on the website.
Features
24 Hour

Flat Battery Jump Start

Free Transfers

Open Air

Perimeter Fence

Secure

Transfer Service

Shuttle bus
Customer Reviews
Andrzej
Friday, March 20, 2020

Edyta
Wednesday, March 18, 2020

Monika
Saturday, March 14, 2020

Polecam, korzystam i będę korzystać
Romuald
Saturday, March 14, 2020

Michał
Friday, March 13, 2020

Sławomir
Friday, March 13, 2020

Sławomir
Wednesday, March 11, 2020

pracownicy - nie dotyczy transfer nie dotyczy
Joanna
Wednesday, March 11, 2020

Katerina
Wednesday, March 11, 2020

Paulina
Tuesday, March 10, 2020

Beniamin
Tuesday, March 10, 2020

Andrzej
Monday, March 9, 2020

Tomasz
Saturday, March 7, 2020

Joanna
Wednesday, March 4, 2020

Ewa
Wednesday, March 4, 2020

Grażyna
Tuesday, March 3, 2020

Helena
Monday, March 2, 2020

Bardzo gorąco polecam Już zawsze będę korzystać z tego parkingu
Peter
Monday, March 2, 2020

Maximalna spokojnost. Vsetko OK. Vyuzijem aj nabuduce
Jerzy
Monday, March 2, 2020

brak obsługi w nocy, brak nr.tel. na stronie internetowej
Alla
Sunday, March 1, 2020