Eparking Heraklion Airport Shuttle bus Open air
All our car parks have anti-covid measures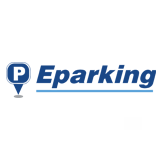 Eparking is a 24/7-365 days a year, secure, asphalted ,open air car park very close to the airport. Big and spacious, with many spots for any type of vehicle, is monitored 24/7 with CCTV and our well-trained stuff. Transfers from and to the Airport are free with our minivan. Besides parking, for a very small fee we provide also: Outside/Inside cleaning of your vehicle, Direct delivery of your car and Pick-up service from/to the Airport , Oil/Tire/Battery change and also Bio-cleaning of your car.
Drive directly to the car park and drop off your vehicle. Car park staff will drive you to your departure terminal. On your return, car park staff will pick you up at the airport and drive you to the car park.
Directions
You will receive a booking voucher containing the car park's address and telephone number, along with any relevant instructions and directions, upon confirming your reservation.
To view the location of the car park, please see the map on the website.
Features
24 Hour

Concreted

Free Transfers

Shuttle bus

Open Air

Insured Car Park

Anti-Covid Measures
Customer Reviews
Ελενη
Sunday, January 19, 2020

ΑΓΓΕΛΟΣ
Wednesday, October 9, 2019

George
Sunday, September 1, 2019

Ελευθεριος
Friday, August 16, 2019

Διότι ταξίδευα ξημερωματα 5:50 το πρωί εκανα την κράτηση μου ηλεκτρονικά και πλήρωσα μέσω PayPal ομως έφτασα στο αεροδρόμιο δεν έβρισκα με κανένα τρόπο το συγκεκριμένο πάρκινγκ ούτε κάποιο άνθρωπο που δουλεύει εκει να με καθοδηγήσει, άρα πλήρωσα άδικα 29 ευρώ κσι χωρίς να κάνω την δουλειά μου μάλιστα όταν ζήτησα ακύρωση κράτησης και επιστροφή χρημάτων απλά δεν γινόταν κάτι τέτοιο. Καμία εμπιστοσύνη δυστυχώς καλύτερα να μην έχετε παραρτήμα στο αεροδρόμιο Ηρακλειου καθόλου.
ΕΜΜΑΝΟΥΗΛ
Wednesday, June 19, 2019

ΧΡΗΣΤΟΣ
Wednesday, April 10, 2019

Christine
Tuesday, July 10, 2018

It was a nightmare when we dropped off the car. Not enough staff and waited 25 mins for someone to take the car which isn't good when you have a flight to catch. Staff were confused when we picked the car up and didn't know what we were there for. Didn't help that it was in Europcar rental area. Would not use this service again.
Nigel
Wednesday, June 20, 2018

The parking does not open until 0800. At 0600 there is no-one to meet you or indicate where you park so I left my car in the Europark car park as indicated. I was later informed I should have left the keys in a keysafe, I guess to take the car and park it miles away, how do I retrieve them at 2330? There was no one to meet me at either time I had booked the space for. Plus side it was cheaper than the main carpark.
Stanley
Wednesday, January 17, 2018

Excellent English speaking staff. Always a smile even at midnight.
Stanley
Thursday, January 4, 2018

On booking in there was no facility on the website to change the country code for my mobile. Which is English. You seem to assume all clients will be Greek or have Greek mobiles. Clearly this is not the case. I minor detail for the web designer. I will be using your services again shortly
EVANGELOS
Sunday, December 3, 2017

Ιωαννης
Sunday, October 29, 2017

ΓΙΩΡΓΟΣ
Monday, October 2, 2017

Helmut
Sunday, September 17, 2017

RAMONITA
Friday, September 8, 2017

ΑΝΤΩΝΗΣ
Wednesday, July 12, 2017

Δημήτριος
Friday, April 7, 2017

Ασημένια
Wednesday, April 5, 2017

Η κράτηση έγινε από link στο site της ΔΕΠΑΝΑΛ (Ηράκλειο). Ταλαιπωρήθηκα επειδή η ΔΕΠΑΝΑΛ τελικά δεν είχε σχέση με εσάς και φυσικά δεν έβρισκε την κράτηση.
ΣΤΑΥΡΟΥΛΑ
Wednesday, February 1, 2017