Parken Airport Hahn Undercover
Due to the global pandemic (COVID-19), we are receiving an extremely high amount of contacts from customers. Please bear with us.
If you would like to manage your booking please click here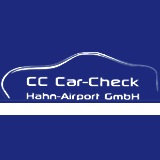 Cheap, secure and covered Frankfurt Hahn airport parking with Parken Airport Hahn Undercover. Only 700 m from the terminal. No transfer necessary.
No Shuttle service necessary as the car park is located only 700 metres from the terminal building and can be reached comfortably on foot within 10 minutes. Please note the following, should you wish to park your vehicle outside our opening hours: On the day of your departure, please drive directly to the car park in Lautzenhausen and park your car in front or behind buildings 51 or 53. Please put the booking confirmation clearly visible behind the wind shield. Please bring an envelope and write your name, number plate and a four-digit pincode of your choosing onto the envelope and place your car key inside. Please put the envelope into the safe, which is located on the right hand side of the entrance to building 51. On the day of your return you will find a number, which will be between 1 and 30 behind the wind shield of your car. Behind Building 53 you will also find 30 Mini-Safes on the wall. Please go to the safe which corresponds with the number that you have found behind your wind shield. Enter your four-digit pin code and retrieve your car key. You can now leave the car park and start your journey home. Whilst you are away your car will be parked securely on the car park which is regularly patrolled by the staff. The car park has liability insurance in line with the legal requirements. Please note: Customers are required to leave their car keys, as it might be necessary to move the vehicle to another site, which is located approx 1,3 km from the primary car park. On your return, your car will be waiting for you where you originally dropped it off.

Directions
You will receive a booking voucher containing the car park's address and telephone number, along with any relevant instructions and directions, upon confirming your reservation.
To view the location of the car park, please see the map on the website.
Important
No transfer necessary, the terminal is just 700 meters away!
If you expect to arrive before 8:30am or after 6:00pm, please call the car park on the day prior to your departure on the telephone number given in the booking voucher and a member of staff will advise you of the arrival procedure.
Please note the following vehicle size restrictions: maximum height 2m; maximum width 2.3m; maximum length 6m. Larger vehicles may be accommodated on request. Please contact our customer service team.
Please note that your vehicle might be transferred to the car park's open air space or covered spaces (depending on what you have booked) 1,6km away if the primary location is full. On the day of your return the car will be taken back to the car park where you left it. The car park requires that you leave your car keys in the safe.
Disabled parking spaces are available.
Features
Secure

Disabled Parking

Insured Car Park

Well Lit

Undercover
Customer Reviews
Cicely
Tuesday, March 10, 2020

Although I would use ParkVia again, I will never use it for Frnakfurt Hahn. The parking facility was not as advertised. I drove past it twice because it looked like a run-down store, not a parking facility. I did not use the parking facility. It was during duty hours and there was no staff present. I did not feel comfortable leaving my car keys with the process they had in place. Anyone could walk off the street remove your key from the bin and take a car.
Jean-Baptiste Claude
Wednesday, March 4, 2020

Nous n avons jamais trouvé le parking et contraints de se garer sur le parking de l aéroport. Très mauvaise expérience en ce qui ns concerne.
Boyan
Sunday, March 1, 2020

Michael-Johann
Wednesday, February 26, 2020

Elvir
Wednesday, February 19, 2020

Sandrina
Monday, February 17, 2020

alain
Sunday, February 16, 2020

On la pas trouvé et personne ne répondez au telephone du coup on a pas mis la voiture la .....et personne de chez vous a remarqué et du coup je dirais que vous faite pas attention aux reservations. En sachant que je vous ai deja envoyé un email
Giovanni
Saturday, February 15, 2020

bouzian
Saturday, February 1, 2020

Introuvable, j'ai cherché pendant une heure et j'ai pas trouvé le parking. Tout ce que vous marqué sur site est faux. J'ai un autre parking.
Giovanni
Tuesday, January 28, 2020

Fotios
Sunday, January 19, 2020

Arbresha
Wednesday, January 15, 2020

Salvatore
Friday, January 10, 2020

Horatiu
Monday, January 6, 2020

Giovanni
Monday, January 6, 2020

Dalio
Sunday, January 5, 2020

grandolini
Monday, December 30, 2019

PETRIT
Sunday, December 29, 2019

FERNANDO
Friday, December 27, 2019

Milic
Sunday, December 22, 2019