Centralparking Eindhoven Airport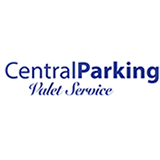 THE specialist in Meet&Greet serviceat Eindhoven Airport. Thanks to the cooperations with travel agencies, companies and a large number of regular customers. Centralparking is the largest Meet & Greet Service provider at Eindhoven Airport. NO waiting times, NO shuttle bus, NO hauling your luggage about and getting dropped off right infront the airport enterance at an AFFORDABLE price. A faster, easier and cheaper parking at Eindhoven Airport!
How does Centralparking Eindhoven Airport's MeetGreet service work?
Step 1: Make a reservation through this website and you will receive a booking confirmation with all the necessary information.
Step 2: On the day of your departure please call Centralparking 15 minutes before you are going to arrive at the airport. Your designated driver will be waiting for you, it doesn't get any easier!
Step 3: On the day of your return to Eindhoven please call Centralparking as soon as you land. Your car will be waiting for you outside the terminal exit and you can begin your journey home without delay.
Centralparking Eindhoven Airport offers a valeting service for extra payment. If you would like to make use of this service, please tick the box in the booking form.
Directions
You will receive a booking voucher containing the car park's address and telephone number, along with any relevant instructions and directions, upon confirming your reservation.
To view the location of the car park, please see the map on the website.
Important
The amount due (if any) is to be paid in cash or with debit or credit card.
Features
Meet and Greet

Insured Car Park

Tarmaced

Insured Drivers

CCTV

24 Hour
Customer Reviews
Andrea
Monday, September 25, 2017

Sanja
Wednesday, August 2, 2017

Bij aankomst adviseerde de medewerker voortaan via EazyPark te boeken. Helaas voor hem heb ik voor een goedkope optie gekozen.
Willem
Monday, July 10, 2017

Johanna Cornelia
Monday, July 3, 2017

Marko
Monday, June 26, 2017

Phone number continued to disconnect. So ir was impossible to let them know we were there. Had to park our car ourself at long stay parking. Emailadress for info or complain bounced. Beside all of this there is a lot of construction work overthere. It wasn't even possible to get to main entrance by car. Dissapointing experience and dont know if or How i can get my money back.
A.W.
Sunday, June 25, 2017

Frank
Sunday, June 25, 2017

Danny
Friday, June 23, 2017

janusz
Wednesday, June 21, 2017

Colin
Thursday, June 8, 2017

The whole experience was a disaster, literally. Service was not able to be provided and communication on the situation was totally unacceptable. I was left without anywhere to park my car. Notrice of the sitruation at Eindhoven in advance would have been appreciated. Still awaiting my refund as I compl,ete this survery.

Monday, June 5, 2017

Online betaling was door gegeven aan de medewerkers. Onnodig oponthoudt
Cees
Monday, June 5, 2017


Saturday, June 3, 2017

Geachte Mevrouw, Meneer, Deze mail om een klacht in te dienen en om een terug betaling te krijgen. We hebben geen enkele service van Wizzparking (CentralParking Eindhoven) vanochtend (31/05) gekregen en hebben zelf een parking moeten vinden en betalen. We hebben bijna onze vlucht gemist door uw fout. We hebben exact uw instructies gevolgd en het telefoonnummer +31 881 020 300 voor het aankomen op het vliegveld een groot aantal keren gebeld zonder succes om met iemand van jullie te spreken. Gelieve zo snel mogelijk deze mail te beantwoorden en een terugbetaling te doen. Vriendelijke groeten, David.
Volker
Tuesday, May 30, 2017


Monday, May 29, 2017

No reply to email or anything. I didn't get the parking plus my amount also got debited. I am filing for a police complaint for the same.

Monday, May 29, 2017

nie odebralem samochodu po parkink sie zawalil i caly czas na parkinku stoi i nik sie do mnie jie odzywa sie

Sunday, May 28, 2017

Niet tevreden vlucht van 23.05.17 naar tuzla uiteindelijk naar Zagreb we moest normaal rond 17u landen en rond 19u thuis zijn we waren pas om 3u morgen thuis ik en mijn dochtertje van 2j niemand die vroeg of we iets te drinken wouden of eten
Miroslav
Saturday, May 27, 2017

arlette
Friday, May 26, 2017