Sky Valet Parking Zaventem
All our car parks have anti-covid measures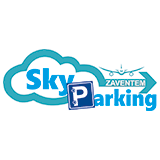 Insured and monitored by CCTV car park, available 24/7 with Meet and Greet Service to Brussels Airport.
How to use the service:
Meet & Greet service: Please call the car park 30 minutes prior to your arrival at the airport and drive directly to the departure terminal. A member of staff will meet you there and drive your car to the car park for you. On your return, please call the car park once your flight has landed and they will drive your vehicle to the terminal.
Directions
You will receive a booking voucher containing the car park's address and telephone number, along with any relevant instructions and directions, upon confirming your reservation.
To view the location of the car park, please see the map on the website.
Features
CCTV

Barrier Entry

24 Hour

Insured Car Park

Disabled Parking

Toilet

Child Seats

Tarmaced

Alarm System

Anti-Covid Measures
Customer Reviews
Eddy
Wednesday, March 18, 2020

Bij terugkomst was de Valet telefonisch onbereikbaar. We hebben tevergeefs 3 uur op Brussel staan wachten, Uiteindelijk een taxi naar de stalling genomen op goed geluk, Daar werd ons verteld dat ze problemen hebben met de telefoon. Niet handig als je maar 1 nummer hebt. We werden met de nek aangekeken, Compensatie voor de taxi had minimaal op zijn plaats geweest. Sky Valet Parking heeft zijn werk niet gedaan en ParkVia schuift het laconiek af met de mededeling dat ze alleen maar en tussenpartij zijn. Wegblijven hier en trap er niet in. Boeven zijn het!
J
Saturday, October 26, 2019

Joseph
Tuesday, September 17, 2019

Pour l'état des lieux du véhicule c'est juste le fait qu'il était très sale ( stationné dehors ) mais à votre décharge je l'ai laissé chez vous un mois complet .
Francois
Saturday, August 17, 2019

Nous avons réservé le service Parkvia en ce début aout. La réservation s'est très bien passée mais personne n'est jamais venu chercher la voiture au moment fixé… Nous avons passé de nombreux appels mais nous n'avons eu qu'une réponse sur plus de 10 appels. Laquelle était : nous allons démarrer alors que nous étions à l'aéroport depuis plus d'une demi heure. Je ne recommande pas du tout ce service. Vous n'êtes pas fiable du tout.
Alexander
Sunday, October 21, 2018

Valery
Saturday, June 2, 2018

Malgré un appel réalisé 30 minutes avant mon arrivée ainsi qu'un autre appel arrivé sur place. Personne n'est jamais venu. ( malgré d'autres appels laissé sans réponses ). Dans l"urgence, j'ai donc été au parking P1 et n'ai jamais été recontacté. Ce service est donc une arnaque et un remboursement sera demandé.
Abraham
Monday, May 7, 2018

Did call 25minutes in advance but after arrival the pick up of the car still took 20 minutes. On return picking up the car if only came after 50minutes (!).
Marc
Thursday, August 24, 2017

Service désastreux de A à Z. Pour l'aller, aucune info sur l'emplacement du parking. L'opérateur contacté par tél ne savait pas nous renseigner et nous a recontacté 10 min. Plus tard pour nous dire que nous devions nous rendre au drop off. Trente minutes à tourner en rond. Nous ignorions qu'il fallait payer en liquide. Au retour, nous avons attendu notre véhicule plus d'une heure trente en plein soleil à trente degrés et sans possibilité de s'asseoir!!! Le chauffeur était débordé et seul.
Paul
Friday, July 28, 2017


Monday, June 5, 2017

Dodgy in Brussels, to say the least. ParkVia are simply an intermediary who don't know who you are actually giving your car to...