Go Park Shuttle - Bilbao Airport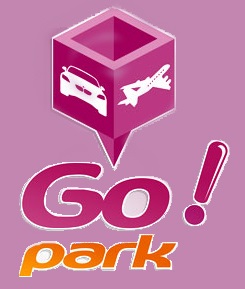 Go Park is created with the aim of giving customers an ECONOMIC PARKING SERVICE that is safe, fast and comfortable. It offers free transfers to and from the airport.
This service is "low cost" but with a quality service similar to VIP. They offer their clients the comfort of worry-free covered parking facilities, which are guarded with security systems throughout. All this, with the highest quality service and a price that will save you a lot of money.

Availability and hours:
Parking for short and long stay, open 365 days a year from 5.30 until 00.00 (parking staff will be on the premises until the last passenger arrives in case of delayed flights).

How does it work?:
Transfers / transfers service: Delivery and return of the vehicle in the parking area. Airport transfers are free in a company vehicle at the customer's request.

IMPORTANT:
- Shuttle bus service does not allow the transfer of children using the child restraint system.
- The transfer is free for a maximum of 4 people per reservation, with one suitcase per person.
Directions
You will receive a booking voucher containing the car park's address and telephone number, along with any relevant instructions and directions, upon confirming your reservation.
To view the location of the car park, please see the map on the website.
Features
Shuttle bus

Indoor Storage

Secure

Insured Car Park

Free Hand Car Wash

Free Transfers

Perimeter Fence

Insured Car Park
Customer Reviews
Antonio
Thursday, October 10, 2019

Lo recomiendo siempre a mis amigos y conocidos
yves
Tuesday, April 30, 2019

Quand on vient chercher des voyageurs à l'aéroport , on vient aux arrivées et non aux départs ! ! !
Maurizio
Monday, March 4, 2019

Juan Maria
Tuesday, October 16, 2018

Buen servicio en general.
Juan Carlos
Tuesday, October 9, 2018

Joseba Gurutz
Monday, October 1, 2018

marcelino
Friday, September 28, 2018

SERGE
Saturday, May 12, 2018

Marcos
Monday, May 7, 2018

Susana
Monday, May 7, 2018

JOSE MARIA
Friday, April 27, 2018

Maxime
Tuesday, April 24, 2018

Jan
Monday, April 23, 2018

Eve-Marie
Thursday, April 19, 2018

Jose Luis
Wednesday, April 18, 2018

Thierry
Wednesday, April 18, 2018

Bonjour, Tout a été parfait sauf au moment du paiement... 10€ de plus ! Quand nous sommes arrivés au parking, le personnek nous a informé qu'ils ne pouvaient pas faire le transfert car il y avait des enfants (chose qui n'est mentionné nul part sur le site ParkCloud...), donc nous avons rejoins l'aéroport avec nos très voiture que Go Park à récupéré ensuite. Ce service étant chargé de 10€ supplémentaire car il est VIP ! Sauf que ma réservation était de 49€ pas 59€, ce n'est pas mon problème si ils ne sont pas assurés pour cela... Sauf que votre site aurait du le préciser ! Je vous réclame donc les 10€ payés à tort à titre de remboursement... Bien cordialement, Thierry Tieryjean@gmail.com
Maite
Monday, April 16, 2018

Garazi
Monday, April 16, 2018

bernard
Monday, March 19, 2018

Juan
Monday, March 12, 2018